Retirement & Insurance
Meet financial planner, Helen Alexander.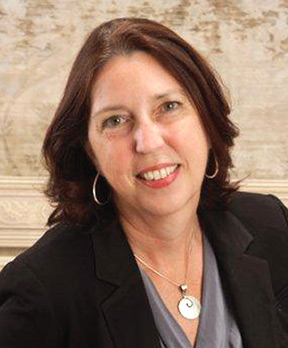 Helen R Alexander, CFP® CLU ChFC
Vice President, Wealth Management
(503) 416-0234
12630 SE Division St., Portland, OR 97236-3132
View investment professional information on FINRA's BrokerCheck.
Helping you reach your financial goals is my number one objective. 
Working together, I'll help you make sound financial decisions consistent with your comfort level, investment timeline, and goals. We can start small and grow, or evaluate and build upon any existing financial plans. The end result will be a strategy designed to help you build, protect, use and transfer assets in the most advantageous way. Periodically we'll review your situation and make adjustments as needed. It just makes sense - as your life changes, so do your financial needs, and I'll be here for you at every stage of your life.
As a partner of NW Priority Credit Union, I have a strong history of working with credit union members, their family and their friends. I have access to a wide variety of investment and insurance products. Specifically, we can make sure you have solid answers to these key questions:
The MEMBER Financial program is offered through CUNA Brokerage Services, Inc.*, a broker/dealer focused on serving credit union members. CUNA Brokerage Services, Inc. is an affiliate of CUNA Mutual Group. For more information about CUNA Brokerage Services, Inc., please visit cunabrokerage.com.
Is your retirement money invested properly?
Will you have enough income in retirement?
What should you do with an existing retirement plan from a previous employer?
How will you pay for a child's or grandchild's education?
Financially, what would happen to your family if you died?
How will you pay for long-term care?
I am a Registered Representative of CUNA Brokerage Services, Inc., member FINRA/SIPC. I am also a licensed insurance agent.
It's easy to get started. Please contact me for a no-cost, no-obligation consultation today!
*MEMBERS Financial Services Professional are registered representatives of CUNA Brokerage Services, Inc. Representatives are registered, securities sold, advisory services offered through CUNA Brokerage Services, Inc. (CBSI), member FINRA/SIPC, a registered broker/dealer and investment advisor, which is not an affiliate of the credit union. CBSI is under contract with the financial institution to make securities available to members. Not NCUA/NCUSIF/FDIC insured, May Lose Value, No Financial Institution Guarantee. Not a deposit of any financial institution. CUNA Brokerage Services, Inc. is a registered broker/dealer in all fifty States of the United States of America.
FR-3097355.1-0520-0622
.
AFFILIATIONS

Financial Planning Association
National Association of Tax Professionals
CAREER HIGHLIGHTS

Financial Services Industry 20+ years
FINRA Registered
Life, Health and Annuity Licensed
PERSONAL

Married to John
Two children - Casey & Cody, Granddaughter - Chloe, two dogs and one cat
Enjoy refinishing old furniture, travel and a good book
COMMUNITY ACTIVITIES

Junior Achievement Volunteer
Pro Bono work – Financial Planning Foundation
Habitat for Humanity Volunteer
PROFESSIONAL SERVICES

Financial Planning
Wealth Preservation
Comprehensive Financial Guidance
Retirement Planning
Tax-advantaged Investment Planning
Wealth Management
Portfolio Management
Financial and Insurance Planning
Retirement Income Planning
Education Funding